100% Positive Feedback (27)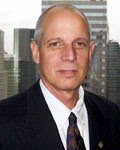 Certified Legal & Crime Scene Videographer
Let us know how your videographer did:
Michael R. Rhodes
Desmarais LLP
Gil was professional, had a great setup and everything moved smoothly.
Sandy Litvack
Chaffetz Lindsey LLP
Sep 14, 2023
Gil did an excellent job. He was professional and efficient.
Aamir Kazi
Fish
Sep 14, 2023
Sean H. Chung
Litchfield Cavo
Sep 13, 2023
L. Esses
The Esses Law Group
Sep 12, 2023
Very well done and professional
Kieran Doyle
Cowan, Liebowitz & Latman
Sep 6, 2023
Gil was very professional - - doing his job and attending to his responsibilities while being unobtrusive.
Mario O. Gazzola
Quinn Emanuel Urquhart & Sullivan
July 30, 2023
Extremely professional and helped everything go smoothly, and I would certainly work with you again.
Jennifer Realmuto Wielage
Esquire Deposition Solutions
July 28, 2023
Amazing. Gil is so nice to work with; professional and kind. I feel like I have known him for many years after one workday together. I would recommend him for anyone who needs videography services! Thank you, Gil!
Sheyla S
Shearman & Sterling LLP
July 27, 2023
Gil did a great job! He was professional throughout and easy to work with. I would highly recommend him for any video deposition needs.
Andy Laskin
Subin Associates
July 18, 2023
He made the process simple and seamless.
Sean Robinson
Lewis Brisbois Bisgaard & Smith
June 30, 2023
Great work! We sincerely appreciated Gil.
Fria R. Kermani
Kasowitz Benson Torres LLP
June 29, 2023
Gil is professional and personable. He came in early for set up and was low maintenance in general, resulting in a seamless deposition. I look forward to working with him in the future and would definitely recommend him to colleagues.
Julia G.
Government Agency
June 23, 2023
Mr. Peretz did a great job at last-minute request for a deposition involving translation. He was prompt, attentive, and professional.
Michael Armitage
Waters Kraus & Paul
June 23, 2023
Gil was the consummate professional and made the depo run seamlessly
Maxwell Dvorak
Jones Day
June 18, 2023
Gil did a great job making a very important deposition proceed smoothly for our team. Gil handled both in-person and hybrid components of the deposition simultaneously and with great effectiveness. He is professional and courteous at all times. I hope to have the opportunity to work with Gil again soon.
Scott McBride
Lowenstein Sandler LLP
June 17, 2023
Gil was excellent. He provided great and seamless technical services, and his demeanor and approach were professional and easygoing.
Rachel Finkel
Alston & Bird LLP
June 16, 2023
He was great! Very professional and pleasant.
Steven Phillips
Phillips & Paolicelli
June 15, 2023
Joshua Weedman
White and case
June 13, 2023
Great job. Good demeanor and easy to work with.
Jeffrey Lang
Cohen & Gresser LLP
June 12, 2023
Gil was outstanding. His equipment was advanced and he had the room completely set up well before I arrived for the deposition - the electrical lines were neatly arranged and taped to minimize interference and the sound and video were checked. Throughout a very long deposition with few breaks, Gil was a consummate professional, subtly indicating when he needed to change memory cards, which he did in literally a few seconds. And he is a personable and great guy. I look forward to working with him again.
Angela Smedley
Winston & Strawn LLP
June 11, 2023
Gil was great, pleasant and professional. The deposition went smoothly. Would be happy to work with him again.
Daniel Wachtell
Law Office of Daniel F. Wachtell
June 2, 2023
Gil was lovely to work with and I would readily recommend him.
Nicole Koster
Lynn Gartner Dunne & Frigenti, LLP
June 1, 2023
Gil was wonderful to work with. He was attentive and professional throughout the deposition. I would recommend him to my colleagues.
Gil was early, made sure the sound pickup throughout the large deposition room was working for all parties, and was very professional throughout. He's responsive, easy to work with, and a pleasure to be around. I would highly recommend him for any video deposition needs.
Andrew Goldenberg
Levy Goldenberg LLP
May 22, 2023
Gil is a professional and a pleasure to work with.
Thank you!
Nick Wilder
The Wilder Law Firm
May 18, 2023
A master at the camera work, in a high stakes litigation deposition. Stellar. Very professional and skilled, yet a nice man to work with, and make all arrangements and get high quality videos produced quickly.
Benjamin Kaufman
Wolf Haldenstein Adler Freeman & Herz LLP
March 22, 2023
Gil was excellent. He moved everything along with no interruptions or interference. A very professional job.